Celebrate Autumn with a Watercolor House Portrait!
Follow me






The autumn season is now here and soon our land will transform into rich, stunning colors of reds,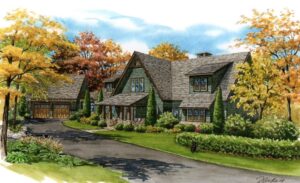 oranges and golds! For many people, this is their favorite time of the year, and a wonderful gift for their special occasion would be their home and landscape portrayed in a beautiful watercolor portrait in colors of autumn. Here are some custom house portraits I've created for clients in the past — so visually dramatic and interesting! I would be happy to create one for you or someone special — call 314-892-9221.
Share This