Beautifully Portray Your Church or Place of Worship
Follow me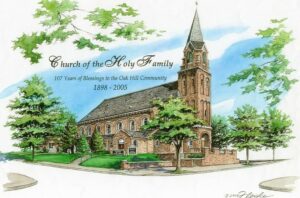 LOOKING FOR THAT ONE-OF-A-KIND GIFT OR FUNDRAISING IDEA?
Commemorate your church or place of worship with a watercolor or pen and ink portrait that beautifully captures it's unique character. Mark it's founding or anniversary, or as a thank you gift to clergy for years of dedication and service. Or, celebrate a marriage with a portrait keepsake that will bring joyous memories for a lifetime. Limited Edition Prints can be provided for fundraising purposes or given as treasured mementos.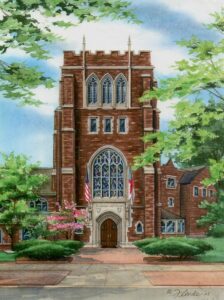 COMMISSION YOUR PORTRAIT IN 3 EASY STEPS:
1. Contact Richelle to discuss your needs and answer questions — call 314-892-9221.
2. Send your photos and 50% deposit payment.
3. When your portrait is complete, Richelle will email the digital image of the portrait for your approval, then the remaining half payment will be due and arrangements made for artwork pickup or delivery.
Order yours today!
Learn More: Residential | Schools and Churches | Commercial Portrait
Share This